As a family-owned and operated business in the DFW Metroplex, Michael Young Roofing & Construction is committed to using the highest quality materials and best techniques in the industry for every project. More importantly, we are dedicated to our mission of providing the best customer service possible from start to finish.
Free Financing | Zero Interest for the First 12 Months



Michael Young Roofing & Construction Inc.
Is Fully Licensed And Certified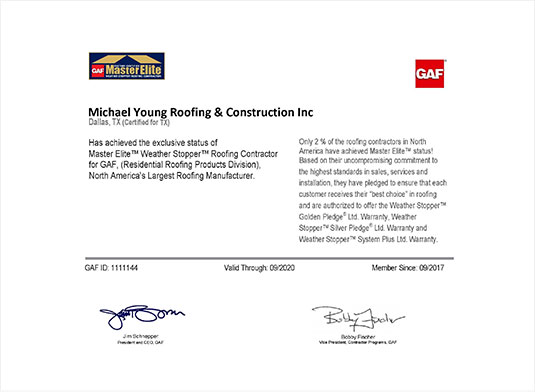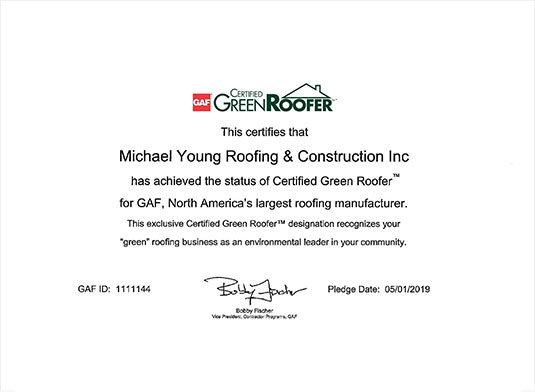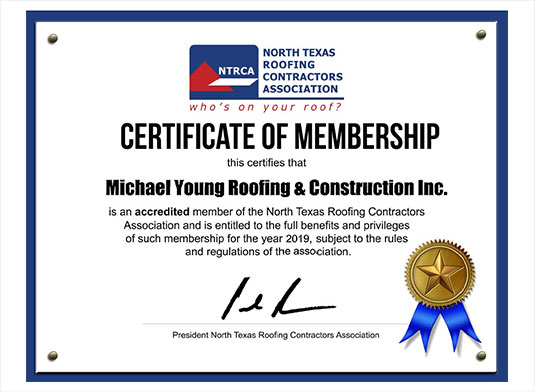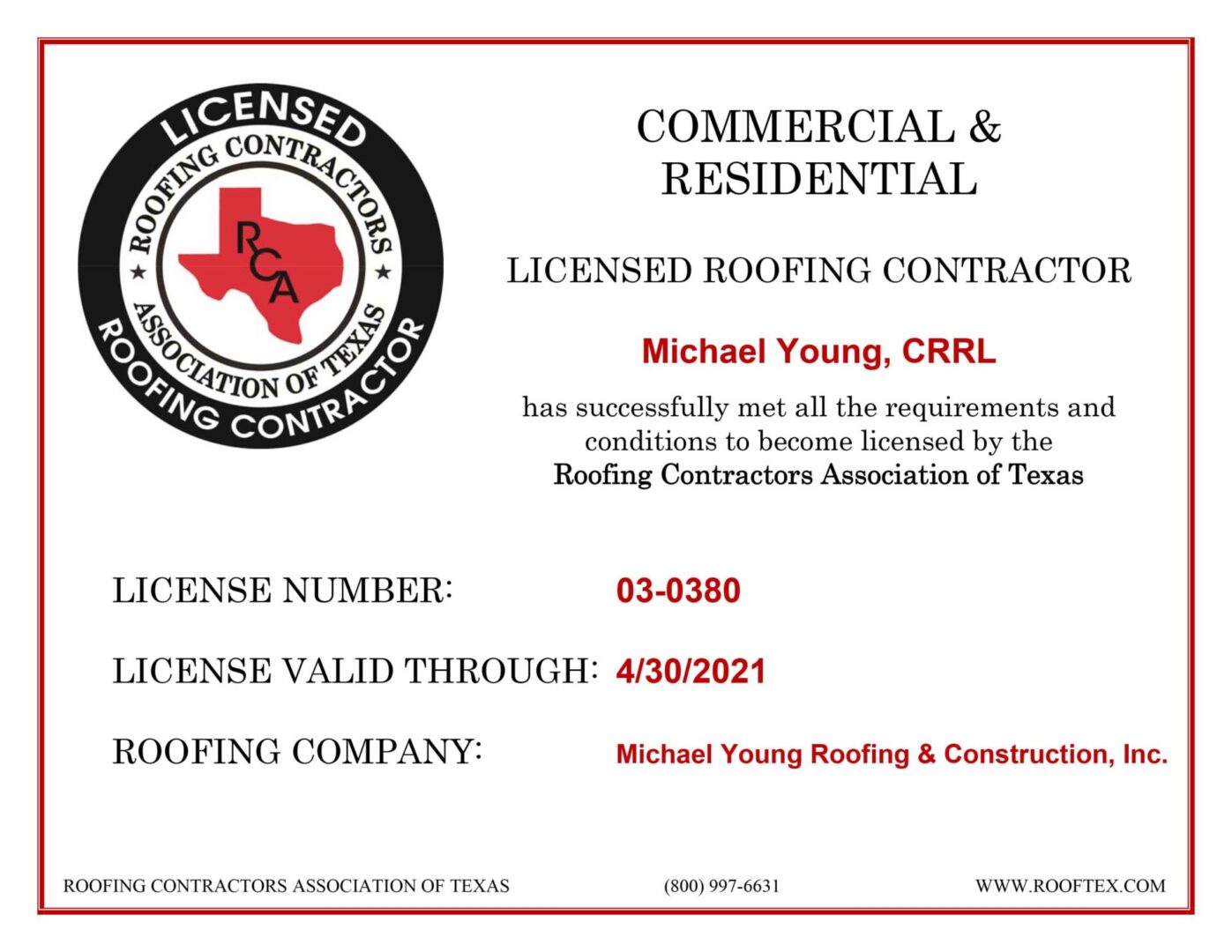 North Texas Storm Damage Alert
A MASSIVE storm swept through parts of DFW including Frisco, Lake Dallas, Little Elm & Hickory Creek. on February 22, 2022. Our crews are already in the area helping out. CALL NOW to get an honest damage assessment at NO COST to you.
Michael Young Roofing & Construction Inc.
What We Do
We offer full commercial and residential repairs including roofing, fencing, windows, gutters, and more. Michael Young Roofing and Construction can conduct full repairs to all work on your insurance claim using GAF-certified, energy-efficient materials on every project. 
Additionally, we perform full exterior & interior remodeling projects for both residential and commercial properties throughout the Dallas-Fort Worth Metroplex.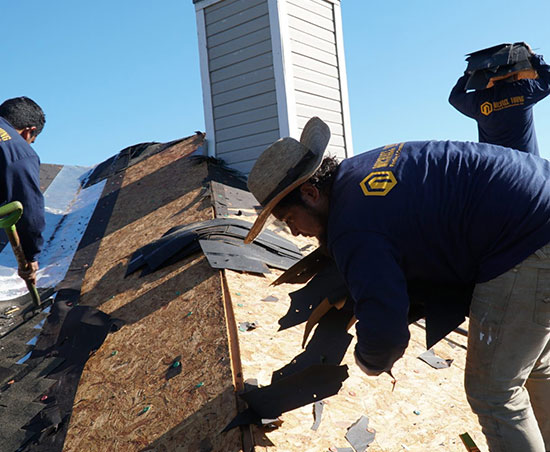 As a local, family-owned business, our team has handled tens of thousands of projects for our customers all across the DFW Metroplex. With decades of industry experience, our mission is to change the lives of our customers by providing them with the highest levels of professional service and the top-quality workmanship they deserve.
When it comes to working on roofs, everyone here at Michael Young Roofing believes in the mission of treating each project as if it were our own roofing systems. We understand that our customer's happiness is what drives our success, and we know that getting our job done in the best possible way will always go a long way towards satisfying our customer's expectations.
Instead of taking our word for it, we encourage every one of our customers to take a look at past reviews, testimonials, or even the BBB to get a clear picture of why Michael Young Roofing is one of the most well-known and among the most highly accredited contractors in the state. We believe in excellent workmanship and standard-setting professionalism.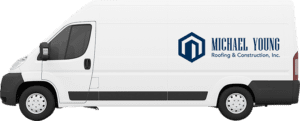 Commercial Roofs
COMMERCIAL ROOFS
When it comes to roofing, many people may not realize that commercial structures are an entirely different industry that is separate from residential roofing. The systems involved, the materials, and even the installation methods are all completely different from the way residential roofing is handled. What's more, the problems these types of roofs can face, as well as the solutions are also a whole different ballpark.
Residential Roofs
Residential Roofs
At Michael Young Roofing, our team of highly skilled professional contractors has the training and experience needed to help business owners with any roofing related concerns they might be dealing with. As one of the most highly accredited roofing companies throughout Texas, we're proud to be a driving force behind the safety, comfort, and sustained productivity of commercial buildings thanks to our commercial roofing services throughout the Dallas-Fort Worth, TX area.
Roof Repairs
Roof Repairs
Even a small problem with a roofing system can lead to problems such as leaks, air infiltration, and other structural concerns. It can be easy to overlook small problems, and this is especially true when it comes to a roofing system that is hidden away at the top of a building. The reality is, though, that every roofing system is hard at work throughout the day, keeping everything inside safe, dry, and comfortable.
Roof Replacements
Roof Replacements
While many people may not realize it, the roof of your home cannot last forever. In addition to regular maintenance and periodic repair work, there will come a point in time where a roof may need to be entirely replaced. Instead of trying to tackle a job of this size on your own, it is a good idea to work with an experienced roofing contractor that you can count on to handle the job safely and efficiently.